Vegan snacks are versatile and do not contain any animal ingredients. We'll show you three simple recipes – savory and sweet, so there's something for everyone.
Vegan snacks are suitable for finger food, for a buffet, as a souvenir for loved ones or for a cozy TV evening. We present to you two savory and one sweet vegan snack recipes. We've also put together ideas for other snacks and finger foods to inspire you.
Hearty vegan snack: Spinach skewers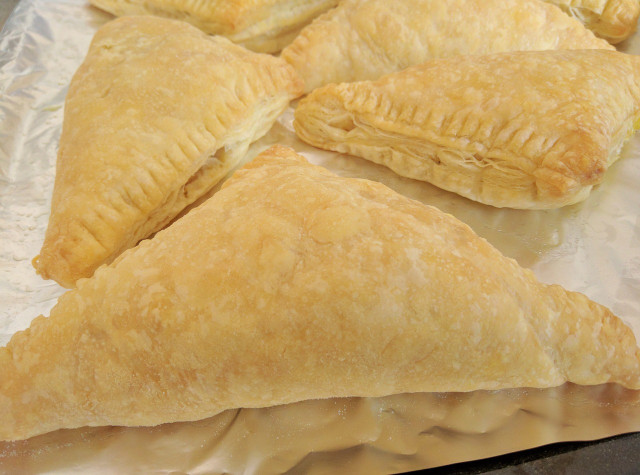 For 10 puff pastry you will need:
How to make a vegan snack:
Peel the onion and garlic. Cut the onion finely dice and crush or mince the garlic clove.
Heat the oil in a pan and briefly fry the onion in it.
Meanwhile, wash the spinach leaves thoroughly with water.
Add the garlic and spinach to the onion in the pan.
Add yeast flakes, lemon juice, salt and pepper to taste.
Once the spinach is soft, you can remove the pan from the heat. Spread the spinach evenly over the dough.
Now close the puff pastry so that triangles are formed and gently pinch the edges with a fork. Alternatively, all four corners will meet in the middle or you can make rectangular dough pockets.
Bake the top dough in the oven at 200 degrees up/down for 15-20 minutes.
This vegan snack recipe is great for using up leftover veggies. Suitable additions are, for example, chopped tomatoes, carrots and peppers or corn. Before filling, you can spread or spread pesto on puff pastry pieces or add tofu to the filling.
More tips for filling snacks:
Vegan snacks: how to make pumpkin rolls yourself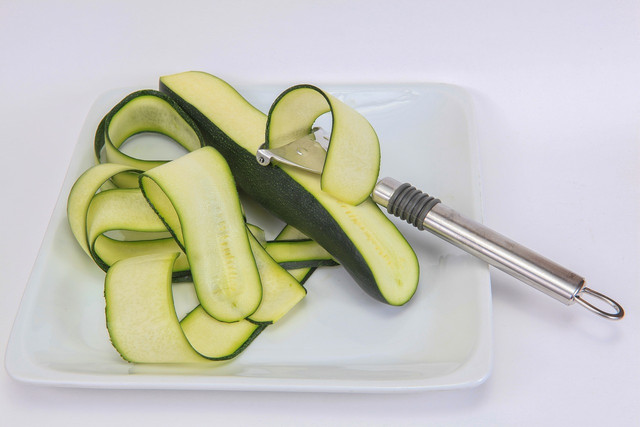 For this vegan snack you will need:
1 pumpkin
a little oil
1 onion
1 clove of garlic
Herbs such as parsley, oregano or rosemary
1 tablespoon of lemon juice
1/2 block natural tofu
some sun-dried tomatoes (drying tomatoes also works conveniently at home)
Salt
pepper
How to make pumpkin rolls:
Wash the pumpkin and remove the ends. Cut the pumpkin lengthwise into slices of equal thickness. This can be done, for example, with the help of a vegetable peeler.
Place the pumpkin slices on a baking sheet. Brush them with a little oil and sprinkle with salt.
Put the pumpkin slices in the oven at 200 degrees up/down for 8-10 minutes.
Meanwhile, prepare the filling. Peel the onion and garlic.
Wash and chop the herbs.
Mix garlic, lemon juice, oil and herbs in marinade. If you use tomatoes in oil for the recipe, you can use their oil for the marinade.
Roughly mash the tofu with a fork and mix with the marinade.
Heat some oil in a pan and fry the onion briefly.
Cut the sun-dried tomatoes into cubes.
Puree the tofu, onion and sun-dried tomatoes to a creamy consistency.
Remove the pumpkin from the oven and cool. Then spread and roll the pumpkin slices with the filling. Vegan snack is ready!
Optionally, you can spray the finished pumpkin rolls with a little oil and brush them with fresh herbs.
You can find more vegetable snacks here:
Vegan snacks: Oatmeal balls for sweet cravings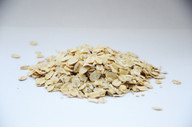 For 20-25 oatmeal you will need:
2 adults banana
100 grams of rolled oats
50 ml herbal drink (e.g. oat or almond drink is fine)
1 pinch of salt
cinnamon
a handful of walnuts or optional raisins
How to make this sweet vegan snack:
Peel the bananas and then mash them with a fork.
Mix banana, oatmeal, herbal drink, salt and cinnamon into an elastic mass.
If desired, add ground walnuts and raisins to the vegan snack. If the mixture is too dry, add a little more plant-based milk.
Form the mass into small balls. Place them on a baking sheet lined with parchment paper. We will introduce you in another post A substitute for baking paper as an alternative to disposable products.
Bake the oatmeal balls for about 15-20 minutes at 180 degrees high/low heat.
You can find more ideas for sweet snacks:
Read more at Utopia.de:
Marked with ** ** or highlighted in orange Some links to supply sources are affiliate links: If you buy from here, you are actively supporting Utopia.de, as we receive a small portion of the sales revenue. More information.
Do you like this post?
Thank you for voting!