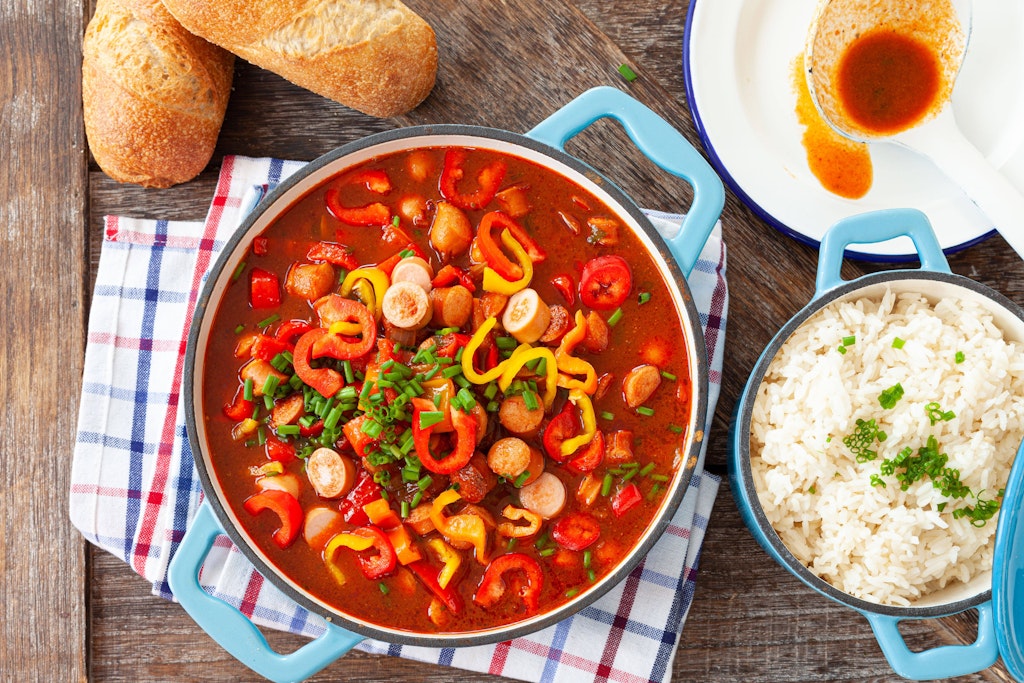 There are recipes that never want to go out of style – and it's always a surprise! The best example is sausage goulash: many people know this delicious dish from the past, when goulash was served with noodles at school lunches or at the pool – but the simple recipe has been expanded to become a real treat. Try this sausage goulash with peppers and onions – you'll love it. Here comes the recipe.
Also Read: Great Spanish Tortilla Recipe: This Omelet Is a Party Hit >>
Sausage goulash recipe: Really tasty with peppers and onions!
The upside: This recipe is perfect for lunch and even great for anyone looking to cut carbs. Because: Of course it can be used as a pasta sauce and can be served for example with Spirelli. But: With a dollop of whipped cream, it's also a delicious casserole for dinner without heavy side dishes.
Also read: Tasty and fresh. Recipe: How to make the world's easiest and best crusty bread! Enjoy hot and with salted butter >>
In addition, the ingredients can be purchased quite cheaply – and sausage goulash is prepared very quickly. But in the end, the same is true of many delicious soups and sauces: let it simmer for a few more minutes and it will taste even better. Here comes the recipe!
Ingredients for Sausage Goulash: Here's what you need
You will need: 1 poultry sausage, one red, yellow and green pepper each, 2 red onions, 2 cloves of garlic, 400 grams of mushrooms, 100 grams of tomato paste, 500 milliliters of beef broth, salt, pepper, a little nutmeg, a low-refined butter
Also Read: Quick and Easy: Oven Baked Zucchini with Feta >>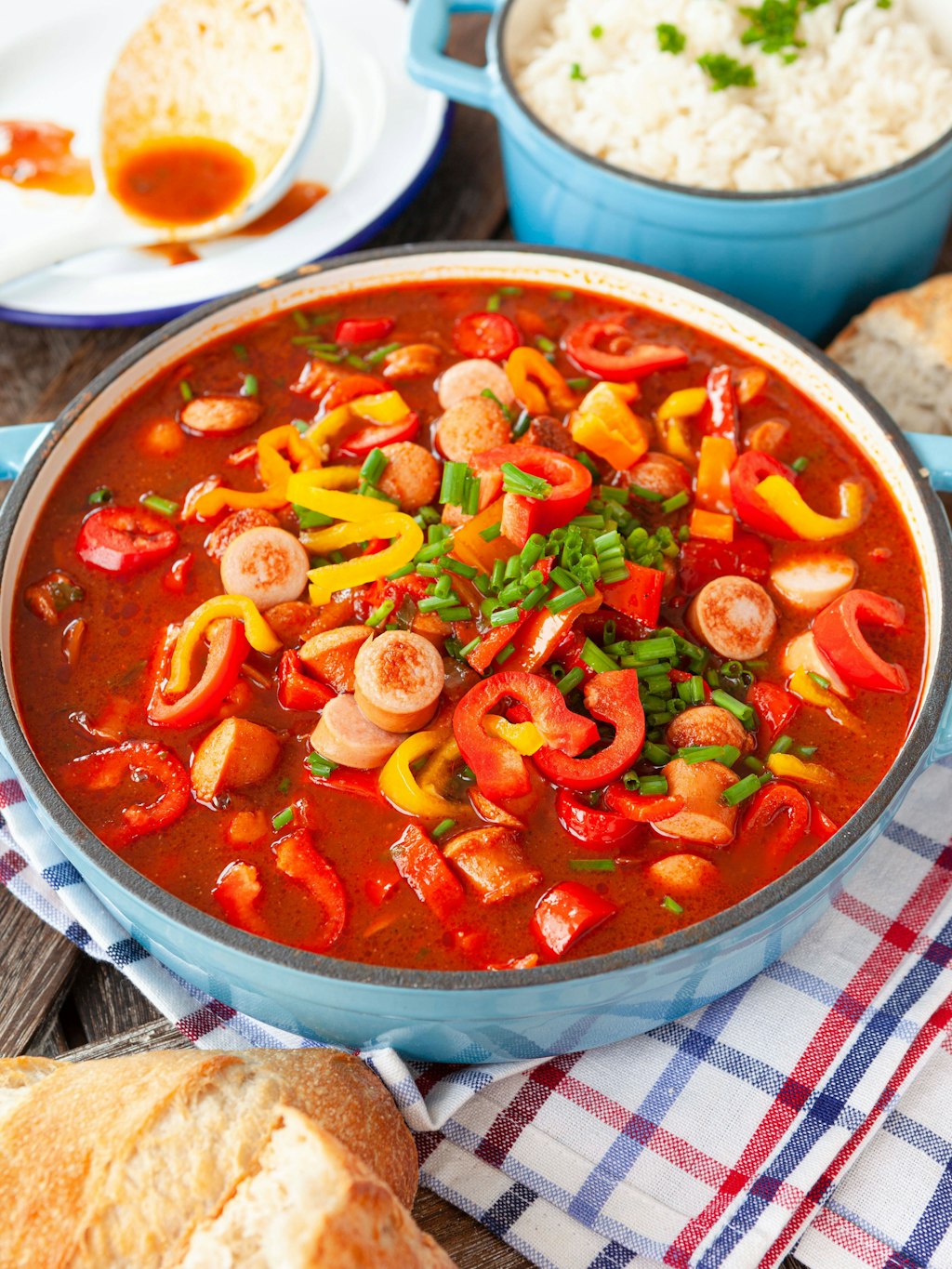 Here's how it works: Peel the onions, cut them in half and cut them into half rings. Peel the garlic and finely chop it. Wash the peppers, remove the stem and core and cut the flesh into small cubes. Clean and cut the mushrooms into slices and cut the meat sausage in half lengthwise, cut the half sausage in half again and cut into slices to make small sausage quarters.
Also read now: Recipe from the GDR: Do you still know "Hoppel Poppel"? This dish is the perfect dinner and so cheap! >>
Heat some butter in a pan. Sweat onion rings and garlic in it. Add the mushrooms and saute until slightly reduced in quantity. Then add chopped peppers and fry. Over time, liquid will ooze from the vegetables. Then close the lid and cook on medium heat for about ten minutes until the vegetables are soft. Stir occasionally so nothing burns.
When the vegetables are ready, put them in a bowl. Heat a little more clarified butter in a pan and fry a quarter of the sausages until browned. Add tomato paste and fry a little. Slowly pour in the beef broth, stirring constantly, until you get a thick sauce. Add the roasted vegetables, mix well and sprinkle with salt, pepper and nutmeg. Now the sausage goulash should be boiled on medium heat for about ten minutes – and then it can be served.
Read now: Very elegant, very tasty! Crushed plum cake recipe: Crisp on top, soft on the inside – this is how grandma's fruit cake turns out >>
By the way: if you don't like meat sausages, you can of course also use Wiener sausages or bockwurst for the sausage goulash recipe. Bockwurst, in particular, brings with it its typical taste – you have to like it. If you want, you can serve rice or pasta with sausage goulash – but this dish is also a real meal with a slice of cream or sour cream and a slice of bread. Bon Appetit!
Read now: Quick to make and very tasty! Pumpkin Pie Recipe: How to Easily Make America's Best Pumpkin Pie >>