Many hobby cooks know potato casserole – this delicious dish is available in many different versions as a side dish or a full meal. But: Do you already know mashed potato stew? No? Then you really missed something!
Also read now: Recipe from Ukraine: Do you already know Wareniki? Stuffed dumplings are the country's national dish – how to make them >>
Recipe for stew with mashed potatoes and minced meat: THIS is what you need
This dish originally comes from British and Irish cuisine and is known as "Shepherd's Pie" – it is placed in a casserole dish with minced meat mash or very finely grated potatoes. Gratin is a real treat – here's the recipe.
Also read now: Cheap recipe from the GDR: Do you still know "Chopped stipple" and "Beamtenstippe"? This is how you cook Eastern classics >>
You will need: 400 grams of floury potatoes, a little salt, a bunch of soup greens, 1 onion, a little olive oil, 800 grams of ground beef, 2 tablespoons of tomato paste, 300 milliliters of beef broth, fresh pepper, nutmeg, 100 milliliters milk, 100 grams of grated cheese
Also read: Make your own crispy bread with few ingredients! Delicious Crust Bread Recipe: Delicious with butter and salt >>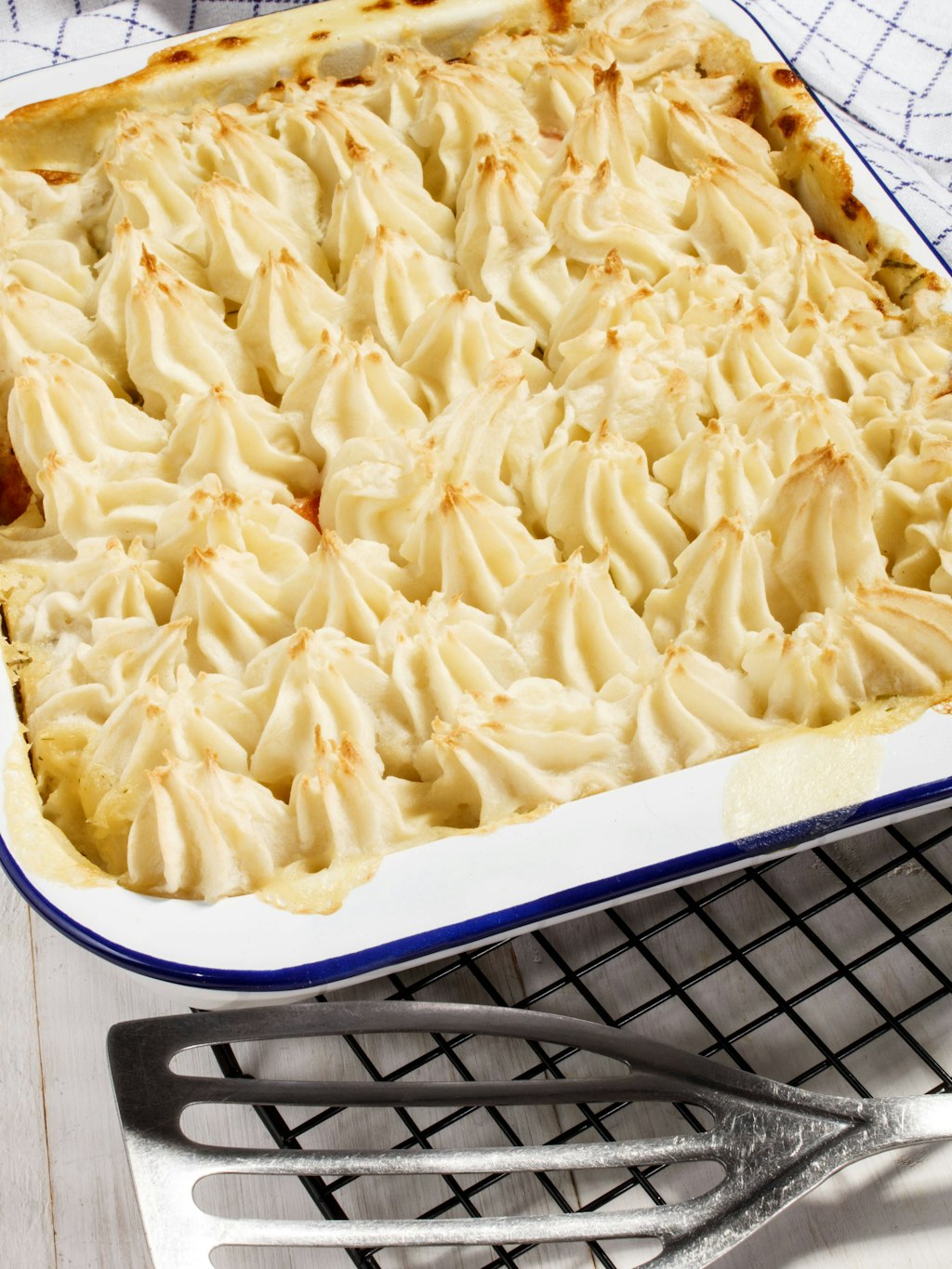 Here's how: Peel the potatoes and boil them in salted water until well done. Meanwhile, clean, peel and finely chop the soup greens and onion.
Heat some olive oil in a pan and fry the chopped onion in it until transparent. Then add the minced beef and fry on high heat for five minutes.
Minced Beef Mashed Potato Casserole: This recipe is great!
Then add the chopped soup greens and fry a little. Add tomato paste and mix. Then deglaze everything with stock and season generously with salt and pepper. Drain the potatoes and mash them with a potato masher. Stir in the milk until it's softened but not too runny, then season with salt, pepper and nutmeg.
Also read now: A recipe that tastes like grandma: cook your own bean stew! This delicious soup is a true classic >>
Heat the oven to 180 degrees. First, put the chopped meat in a casserole dish, then cover everything with mashed potatoes. Grated cheese goes on it. Bake in the oven for about 45 minutes, until the top is golden brown. Serve while still warm. Bon Appetit!
Also read: Recipe from the GDR: Do you still know "Buntekatze"? You must make this delicious meat dish again with mashed potatoes! >>