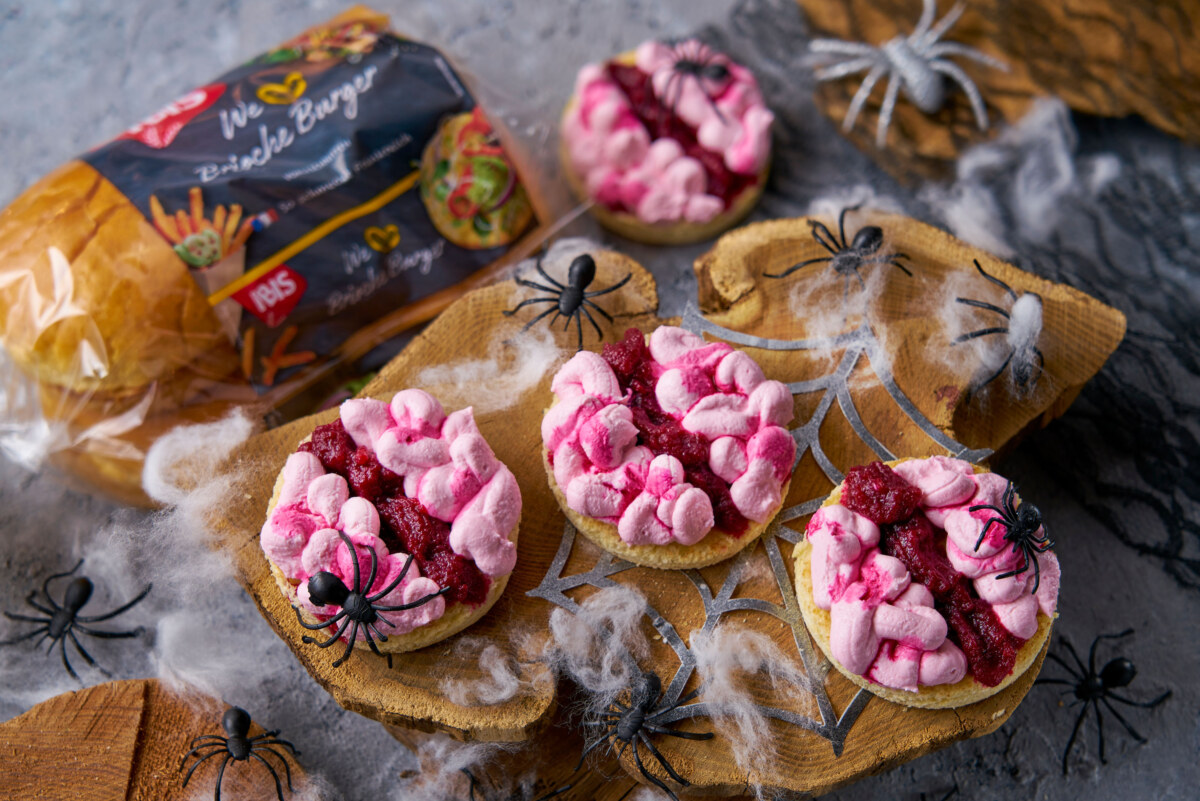 Tips and recipes for your next Halloween party.
Soon it will be that time again: Pumpkins are carved and decorated with faces, you are greeted by spooky decorations from front gardens and shops: Halloween, the scary night from October 31 to November 1, is growing in popularity with us every year. year
This custom was first widespread in Ireland and Scotland. Irish immigrants to the United States preserved and developed their own traditions in memory of their homeland. Today, children dress up as witches, skeletons and ghosts and go door to door saying "Trick or treat!" they ask for sweets with the slogan. And there are Halloween parties everywhere, big or small.
Bats and organ sounds
Creepy decorations are just as important as the right music and snacks. For example, homeowners can cover the walls with black foil or fabric, and hang decorative items such as spider webs, flying bats, or ghosts. With thunder in the background, scary laughter or deep organ sounds, the second music source recreates the real Halloween feeling.
A great idea for a Halloween buffet is disposable syringes filled with red juice from the pharmacy or chocolate cupcakes with ghost heads. Simply draw faces on the marshmallows and stick them into the muffins with a toothpick. Soft brioche burgers, beetroot and cream cheese "brain snacks" from IBIS also come quickly to mind.
Recipe Tip: "Brain Snacks" for Halloween
Ingredients for 4 servings (difficulty level: easy, preparation time: approx. 10 minutes):
2 IBIS Brioche Burgers
1 small onion cooked beetroot
200 grams of cream cheese
1/2 teaspoon of salt
1 tsp fried horseradish
1 pinch of pepper
4 tablespoons of beet juice
4 decorative spiders or worms of your choice
Preparation:
First fry the 4 halves of the roll, then flatten them with a rolling pin and then cut 7 cm diameter circles with a glass. Puree the cooked beets until smooth. Whisk together the cream cheese, salt, horseradish and pepper. Mix with a teaspoon of beetroot puree until the desired light pink color is achieved. Then fill the cream into a piping bag with a small nozzle.
Spread the remaining beet puree in a thin strip down the middle of the cut edges of the bread halves. Apply the cream in wavy lines to the right and left. Top each brain snack with 1 tablespoon of beetroot juice and garnish with decorative spiders or worms as desired.
Source: djd