The Queen's original recipe
These mince pies make Christmas sweet for royalty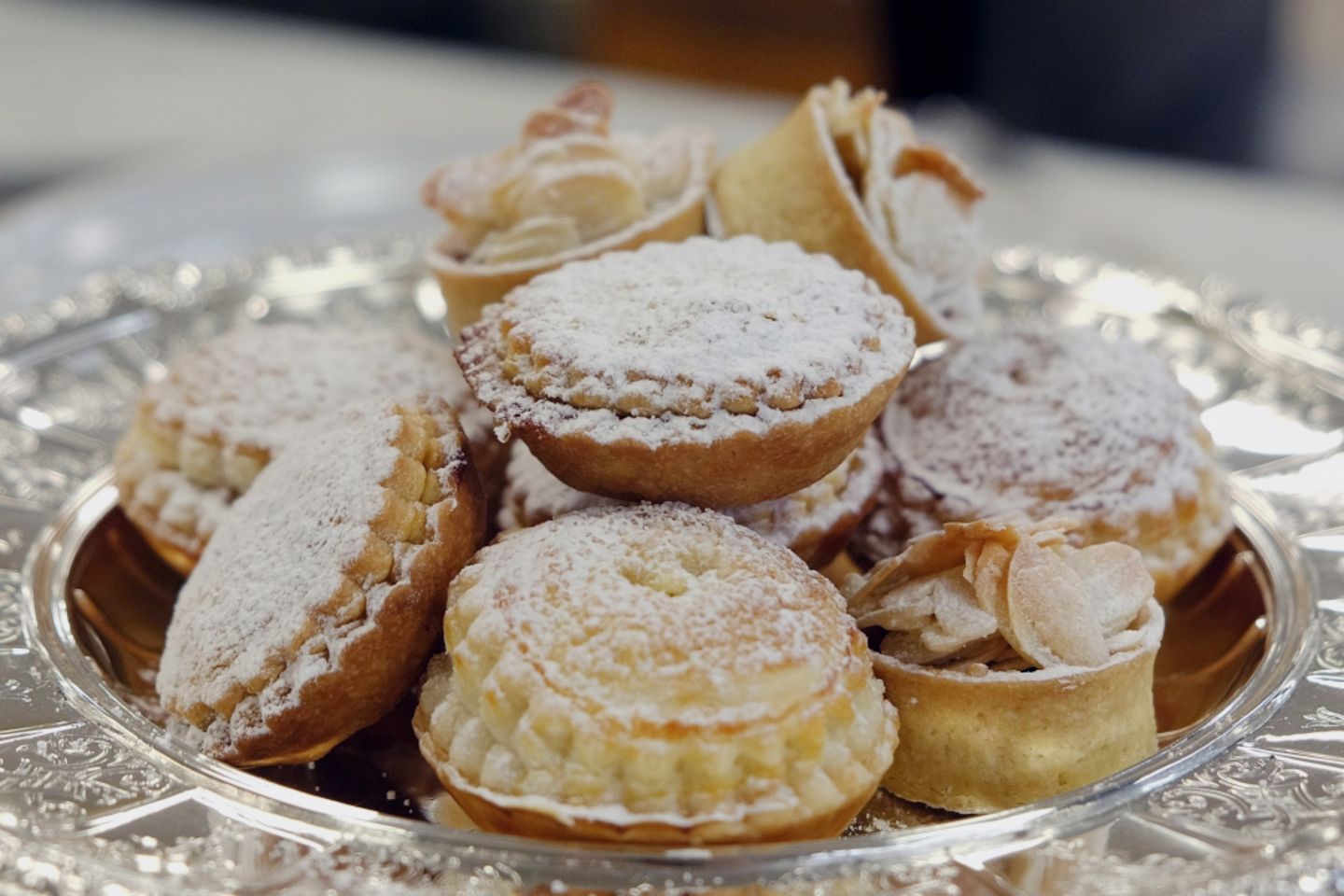 When Queen Elizabeth gathers all her loved ones around her at Christmas, traditional mince pies add sweetness to the evening for her guests. We have an original recipe for royal minis!
For Queen Elizabeth, mince pies are just part of Christmas. In addition to all the hearty dishes, the sweet snack provides variety to the menu and is served at Duchess Catherine + Co. alongside the Christmas menu.
You too can now enjoy sweet treats and treat your loved ones to royal treats for Christmas as Buckingham Palace reveals the original recipe for mince pies, and we've written it straight.
What are mince pies?

Traditionally, mince pies are eaten around Christmas in Great Britain and Ireland. Small cakes are filled according to the classic recipe with dried and preserved fruits such as apples or candied oranges and nuts such as almonds or walnuts. Spices like cinnamon, cloves and nutmeg complete the Christmas flavor – and powdered sugar adds a heavenly sweetness.
Santa's favorite snack

It's not just the Queen who loves mince pies: even Santa Claus himself is said to fall for the fruity treats. That's why on December 24, children in Great Britain and Ireland put a few mince pies in front of the fireplace to please Santa and thank him for the gifts.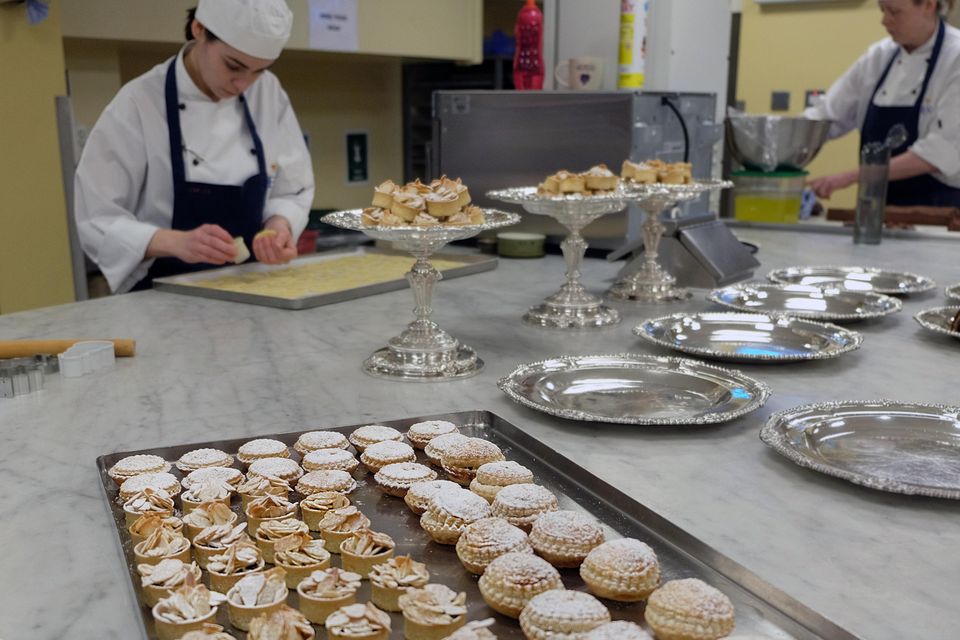 Recipe for mince cakes

Ingredients:

1 organic lemon (zest and juice)
1 organic orange (zest and juice)
2 tablespoons of brandy
1 tablespoon of port wine
1 tablespoon of rum
1 tablespoon sherry
120 g suet (beef suet)
160 grams of sultanas
100 grams of raisins
100 g of orange peel
100 grams of currants
1/2 teaspoon nutmeg (ground)
1/2 teaspoon cinnamon (ground)
1/2 teaspoon cloves (ground)
160 g red apples (peeled and grated)
500 grams of sweet dough
albumen
crystal sugar
powdered sugar
Preparation:

Mix all dry ingredients together in a large mixing bowl. Now mix all the liquid ingredients with the grated apple and leave to soak well in the fridge – at least one week in a well-sealed mason jar.
Preheat the oven to 190 °C, top and bottom heat.
Roll out the dough to a thickness of about two centimeters and place it on a baking sheet. Cool for about 30 minutes.
Now, with a clean knife, cut individual portions of the mince pie dough and place them on the mince pie baking sheet. Using a fork, carefully pierce the bottom of the pies to prevent them from expanding too much during baking.
Now place a teaspoon of homemade mince pie filling in the center of the pies and brush with egg white to help the mince pie tops hold better later. Refrigerate the mince pies for 30 minutes to rest.
Now put the lids on the mince pies, brush them again with the egg white and poke them carefully with a fork so that the steam escapes. Sprinkle with granulated sugar.
Bake the mince pies on the middle rack of the oven for about 15 minutes until golden brown – cool.
Sprinkle the chopped pies with powdered sugar and serve. For a more festive look, you can cut the tops of the mince pies into star shapes with a cutter.
Life for Queen Elizabeth (28079)
Source used: royal.uk
jbo
Castle