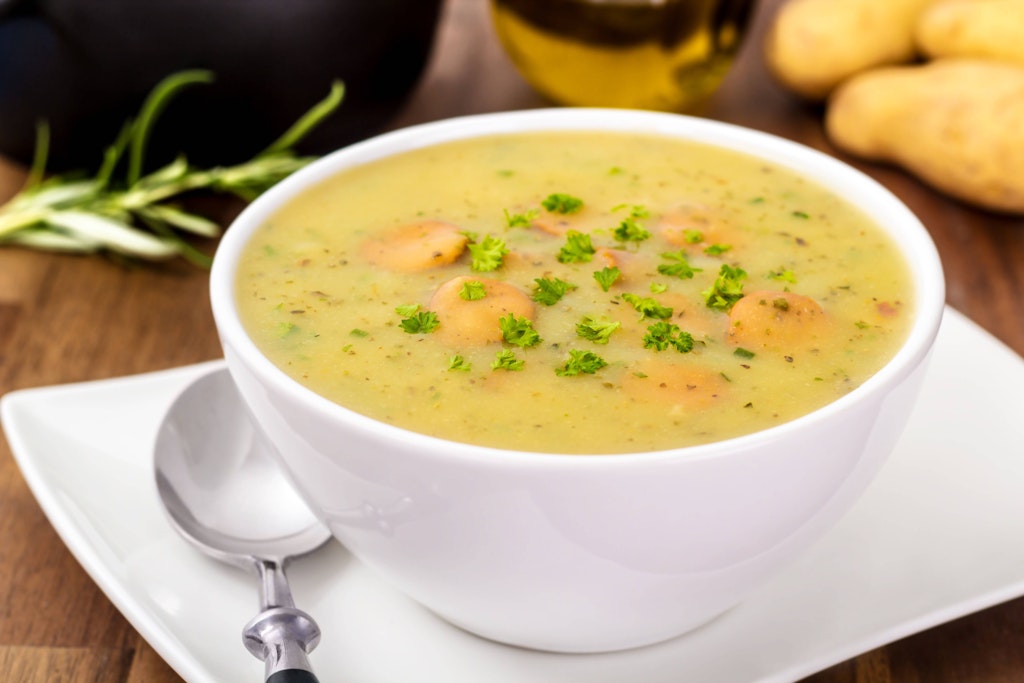 The weather has changed: the never-sleeping summer has turned into early autumn. The weather is cooler, and the weekend is supposed to rain – and with that, soup season can officially begin! Because there's nothing better than a hearty stew when the rain is beating against the window. Here comes one of the best and easiest recipes in the world: We reveal how to make a delicious Saxon potato soup.
Also try: A great recipe for hearty pumpkin meatballs with thin cheese filling – very tasty and easy to make >>
Saxon Potato Soup with Sausage: An Ingenious Recipe
The best part about this soup is that it is incredibly cheap. Because you don't need a lot of ingredients. Potatoes, some greens, some spices. Sausages are traditionally added to the soup to round it out and as a hearty accompaniment, but you can leave them out if you don't like them.
Also Read: Ingenious Recipe for Baked Pork with Zucchini Slices: The Perfect Fall Meal – Healthy and Delicious >>
Spices are especially important: marjoram gives a typical flavor to Saxon potato soup. Give it a try – here's the recipe.
Read now: Quick to make and very tasty! Pumpkin Pie Recipe: How to Easily Make America's Best Pumpkin Pie >>
Ingredients for Sausage and Potato Soup: Here's what you need
You will need: 1 kilogram of potatoes, 1 large bunch of soup greens, 1 bunch of parsley, 2 onions, salt and pepper, a little paprika powder, plenty of marjoram, 4 pairs of Vienna sausages
Also Read: Fresh Spinach and Fried Eggs: This recipe is so cheap, easy, nutritious and really delicious! >>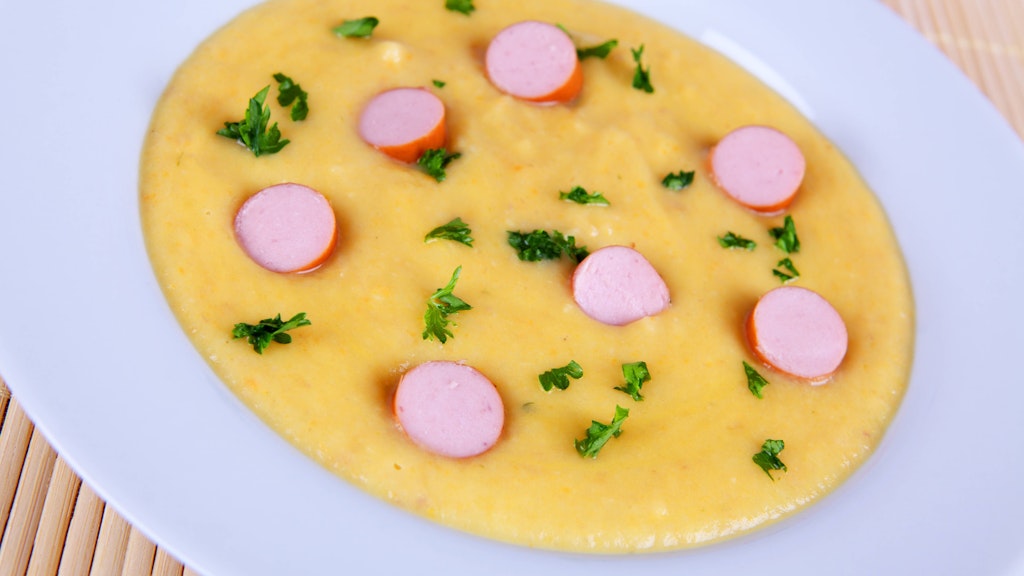 Here's how it works: Peel the potatoes and boil them in a large pot of salted water until tender. You can tell if they're ready with a very simple test: just poke a knife into one of the potatoes – if it eventually slides off the knife on its own, you're done and stuck, more is needed. If the potatoes are cooked too long, it is not a problem for the potato soup, it will be mashed anyway.
Also read now: Brilliant recipe for Spanish churros: You must try this dough – even better with sugar and cinnamon >>
Clean the soup greens and onions and cut them into small pieces. After about 10 minutes of cooking, add them to the potatoes and cook until they are also done. When the vegetables are ready, drain the cooking water. Puree with an immersion blender and gradually add cooking water until you have a creamy, viscous soup.
Season the soup with salt, pepper, a little paprika and lots of marjoram. Wash and chop the parsley and add to the soup. Finally, cut the sausages into slices and add them to the soup, allowing them to warm through. If you like, you can reheat the sausages whole in the hot soup, then add one or two sausages to each bowl when serving. A hearty slice of crusty bread goes well with the soup. Bon Appetit!
Also read now: Incredibly creamy and fruity! Plum Cheesecake Recipe: This simple and sweet cake is a hit >>