TV review
"Germany's tastiest idea"
From quinoa snacks to beef in a jar, this show is a lion's den for foodies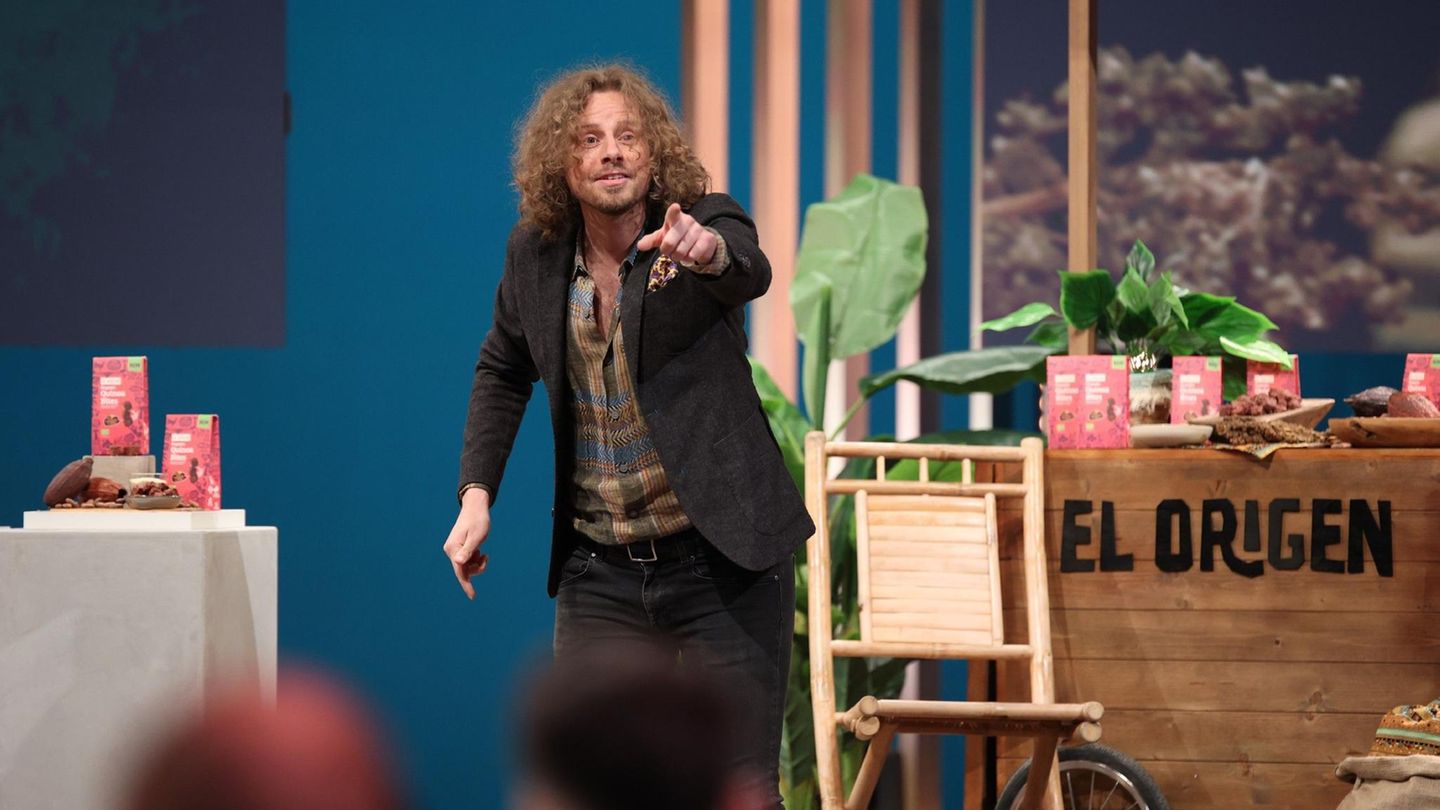 100 supermarket customers have decided what will be on the shelves at Rewe from today. In "Germany's tastiest idea", foodies find their place among maggi bag soups and tin cans. The quinoa snack wins the race.
Who does not know the so-called trial campaigns in the supermarket. Among the magi bag soups and noodle packets are various stands where you can try new products or new drinks. This is exactly how you can imagine the Vox show "Germany's tastiest idea". People present men and women (and sometimes even dogs) with products they've developed that they want to sell.
In Germany, 100 people, divided into different categories like supermarket customers like you and me, sat in the studio for the most delicious idea. There are top seniors, juniors, price conscious, influencers. They judge food and drinks, decide between two products in food duels, and ultimately choose the winner of the show. The studio also has five (!) celebrities: Jana Ina Zarella, Tim Mälzer, Inka Bause and whatever their names are. They rate food and drinks and add two cents. It's all a bit messy, but since it's a TV show, there shouldn't be any playful elements.
Products from five categories

That's it for the setting. Each developer gets a few minutes of stage time on the show. Two items are presented each from five different categories: breakfast, lunch break, snacks, dinner and party, after which the "customers" decide whether the item will advance to the next round.
In all, that's ten "new" foods or drinks featured on the show. So it's no surprise that an episode lasts about three hours. There may be signs of fatigue. You can see it in Tim Malzer, for example, when he looks a little bored on camera. Other members of the jury keep themselves awake by making intelligent contributions and opening their mouths. For example, Inka Bause has many ideas about individual dishes and drinks. Moderator Amiaz Habtu was the only one who was euphoric the entire time. Especially when food and drinks are allowed to run on "percentage rails" designed to show how supermarket customers vote for relevant products.
"Handmade" quinoa bites win the race

But in the end, it's all about the sausage. Or rather, beer, pies, quinoa snacks, beef tenderloins, and puff pastry. These are the five finalists on a show reminiscent of Vox's The Lion's Den, but where celebrities aren't allowed to invest in products. Too bad actually. Tim Mälzer would be interested in the beef dishes on Hofgut Stöcken's plate: "I offer 50,000 euros for 25 percent," says the TV chef. Wrong show, right?
Test eaters find the quinoa snack the most delicious, which comes out of the glass ahead of the beef dishes: the Hamburg-based start-up produces all kinds of snacks from "el original" Latin American raw materials. Like chocolate covered quinoa bites. Founder Gordon Prox's idea is about sustainability. He wants to make a difference on the supermarket shelf and support farmers in local countries. With its philosophy and quinoa bites, Prox has found its way onto the shelves of around 3,600 Rewe stores. 60 grams of the product costs €2.79 and is available from today, Tuesday.